Buy GLBrain Coin (GLB)
Buy GLB and invest in your future. You have the option to pay with Fiat or Crypto.
Here are the steps you need to follow.
Step 1
If you do not have our wallet already, you may get one here. All you need is to install the application on Windows / Android mobile or your Mac computer. Link
Step 2
When your wallet is created, you can use your public address to receive your GLB. It looks like this: TLu8em6bfJgXqNhuRposR2sUsZyUW48RUj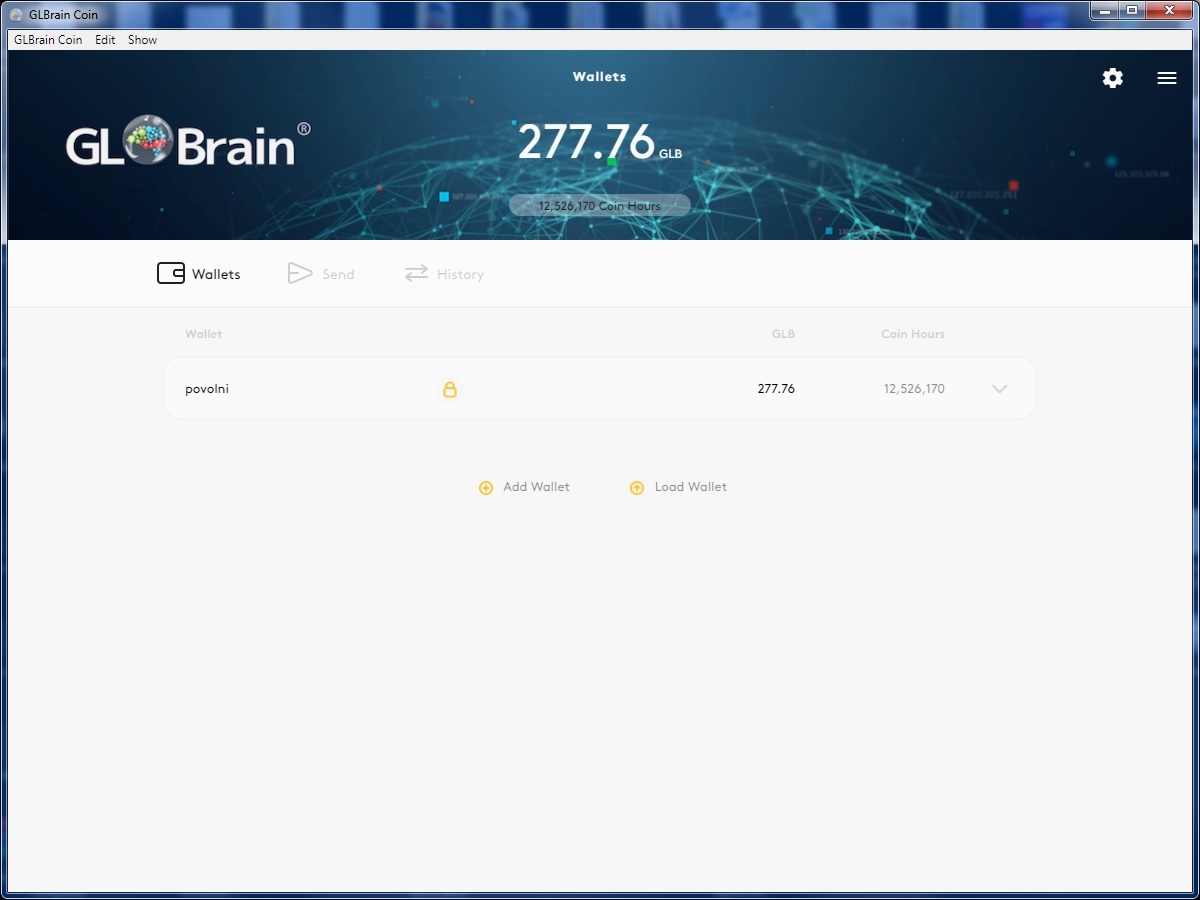 Step 3
Now please choose to use will you use fiat money or crypto to pay for your GLB. If you choose to pay in fiat, please use the link under Step 4.
If you choose to pay in crypto, please use the link under Step 5.
Step 4
For fiat payment, please fill the enter the number of GLB want to buy and you will see the price in Euro. For Presales the minimum amount will be 200 €. Then enter your public wallet address and after accepting the terms, you will be redirected to mPay24 and may use all major credit cards. After the transaction is done, coins will be transferred to your wallet.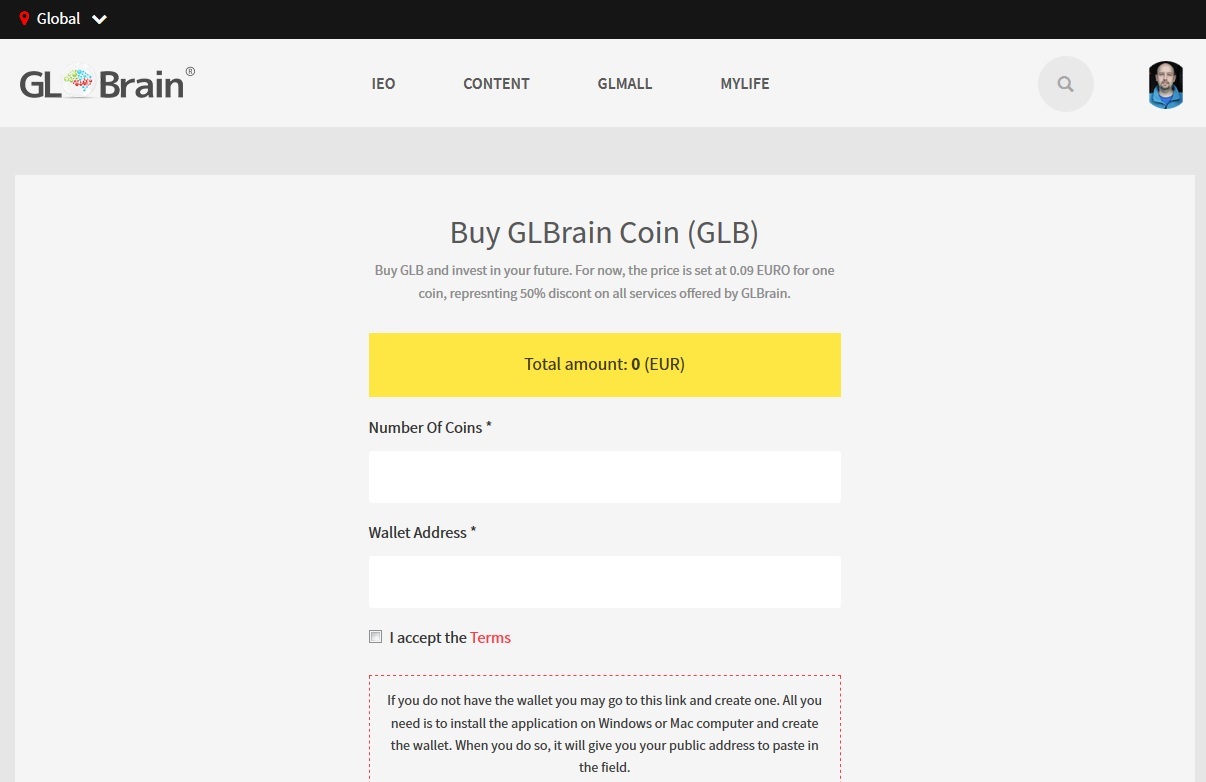 Fiat
Step 5
For crypto payment, please enter your name and e-mail, and public key of your wallet and choose to pay with BitCoin, Ethereum, Tether or Dash. For the Presales phases the minimum amount to be spent will be set to approximately 200 €.
Then enter the amount of crypto you want to spend and the system will send you the GLB at the actual value to your wallet. You will also receive an email onfirming your purchase and the number of GLBrain you received.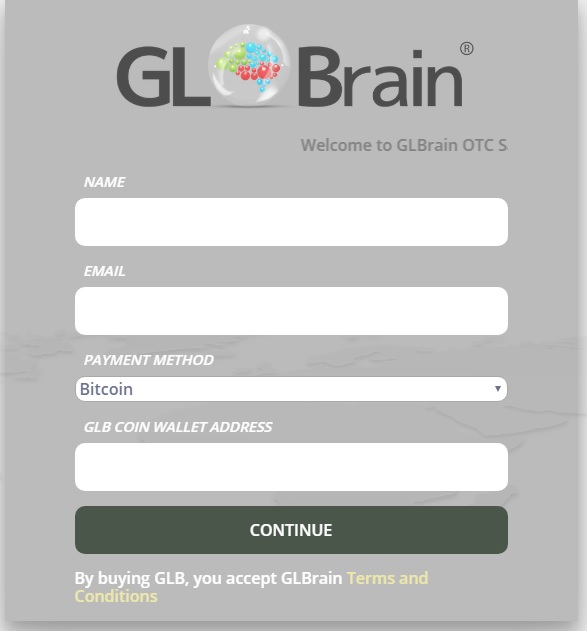 Crypto