Hair rinsing is a very easy task, but also very important. Because it is such an easy task we should not neglect it. Your hair will be much healthier, and brighter. You will get rid of unnecessary grease on the hair and scalp which has no benefits. You can use this recipe every day without any worries because it has absolutely no counter effects.
It is also completely safe for children, so you can rinse children's hair without a problem. Many herbal teas contain these herbs and have been used for various treatments since the beginning of civilization. All the healing properties of these plants are known and the harmful effects do not exist, unless someone is allergic but this is the same for all plants.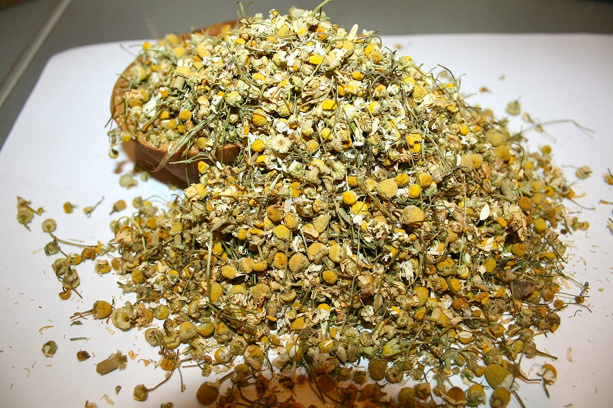 What is also good is that you can make this recipe yourself from purchased materials. This way you will be sure that it does not contain any additional harmful substances. You can always buy natural products in your local store or order online, but only if you make your own product you can be sure that it is 100% natural.
Ingredients:
1. Dry thyme leafs – 20 grams.
2. Dry chamomile flowers and leafs – 30 grams.
3. 100 milliliters of apple cider vinegar.
4. 500 milliliters of water.
5. Basil - 20 grams.
Instructions:
Put 500 ml of water on the stove and cook until it boils, then put 100 milliliters of apple cider vinegar in the water and stir for 1 minute. Then, put in 20 grams of Dry thyme leafs and 30 grams of Dry chamomile flowers and leafs. Stir the content for 5 minutes, remove it from the stove and add 20 grams of Basil in it. Cover the cooking pot with a lid or some plate and leave it like that for 3 days. Then, strain the contents and pour it into a clean jar and use it every time after hair wash.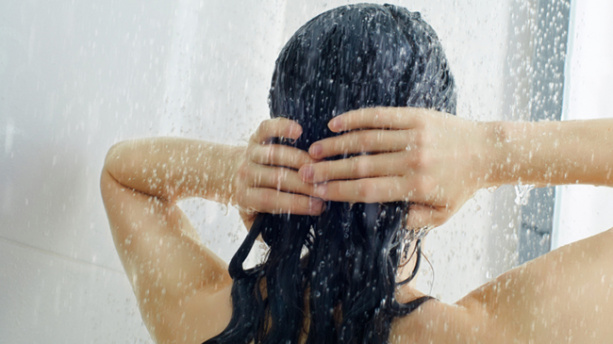 How to Use it?
It is very simple; Every time when you complete hair washes, take a jar and pour about as much on the wet hair and scalp as you think you need, depends on how greasy your hair is. If you have very oily hair you need more than if you have dry hair and scalp.